Professional copywriting gives your business a more polished image. Don't let a typo trip up your prospect! Misspelled words, poorly phrased paragraphs and other errors give the impression that you're not really all that professional.
The right words can determine whether your website window-shopper becomes a customer or not. We help you say what you mean and convert your prospects into customers, whatever the media vehicle.
Product naming
Tag lines
Elevator pitches
Print ads
Brochures/collateral
Press releases

Direct mail
Website content
Radio spots
Television
Video scripts
Outdoor/billboards

Email
Newsletters
Blog posts
Social media
Skywriting
Bar coasters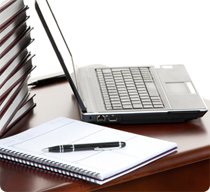 Due to the artistic nature of copywriting, we are unable to give you a defined price list for these services, our prices start at $105.00 per hour.
Please call for a consultation with one of our writers to discuss your project, we'll be happy to spend some time with you to determine how we can assist you.
Call 949 459 3571 or email us.