New Podcast Discovered
Majestic is pretty cool. One of the really cool thing I like about Majestic SEO is their blog. It is full of great information, relevant topics about SEO and now I discovered by chance that they also have a podcast.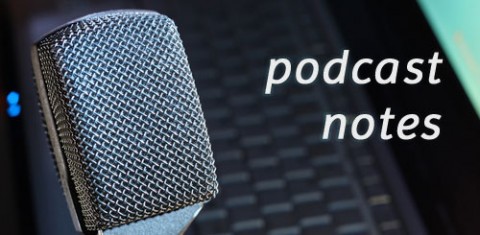 You see, I use an application named NetNewsWire to read RSS feeds; you might use Google Reader, or Vienna or something else. One of the options that NetNewsWire gives you is that you can automatically download attachments that come in the blog posts. As I was cleaning up my desktop, I found a folder that I had configured and place there with all of these attachments. I had forgotten about this folder actually.
One of the folders within that folder was titled Majestic SEO. I opened up and discovered a podcast in there. Woohoo! surprise loot! I decided to listen to the podcast and I'm glad I did. It's called Search Kingdom, the quality was great the topics again very much in line with current events on the Internet as well as search engine optimization discussions. So I decided take some notes and share them with you below.
Podcast Notes
Gamification: at the beginning of the podcast Dixon and Steve, his guest have this short discussion about gamification and I heard a great definition for the term Gamification and it went something like this:
[Gamification is:] Creating behavioral change mainly through achievements and rewards mechanics. Turning tasks into fun and games.

– Steve Locke from Analytics SEO.
Dixon Jones, the host of the show is on Empire Avenue too, here's his profile.
Penguin update. Lots of links related changes. Lots of people affected. Seems to target really spammy techniques. So it might be a good change…? Google provides a feedback form to let users report problems.
Majestic SEO – largest linkmap on the planet. New products released like Trustflow.
Steve Locke intro from Analytics SEO, a search engine marketing professionals organization. Steve setup one of the first internet radio shows about internet marketing in the UK.
How does Analytics SEO compare to Conductor and other major tools out there. Great for agencies with big quantity of projects. Analytics SEO combines Google Analytics data, Webmaster tools data, Majestic SEO's data, SEM Rush data and also their own crawlers and then present all the data in one simple place to look at it and understand it. Lots of time-saving features, especially when it comes down to reporting. The software also gives you a basic "walkthrough" or guide to tell you what's the next most logical improvement to make in your project. (brilliant!)
New features coming to Analytics SEO. Classification engine coming soon. And Analytics SEO is giving away lifetime memberships to their software. Get your own membership here. Please note that even though it is a free account, they require a credit card to sign up. I didn't like this particularly so I skipped it for now.
The show closed with some more chit-chat and some of Locke's favorite conferences and events in the UK and in the US.
Best tool SEOs need according to Steve Locke – Crowdbooster. (one of my favorite Twitter tools! and yes, you should be using it if you're using Twitter)
You can listen to the whole thing directly from Majestic's blog.